A Night of Inspiration at Mensana Fest 2023 with Hurling Legend Davy Fitzgerald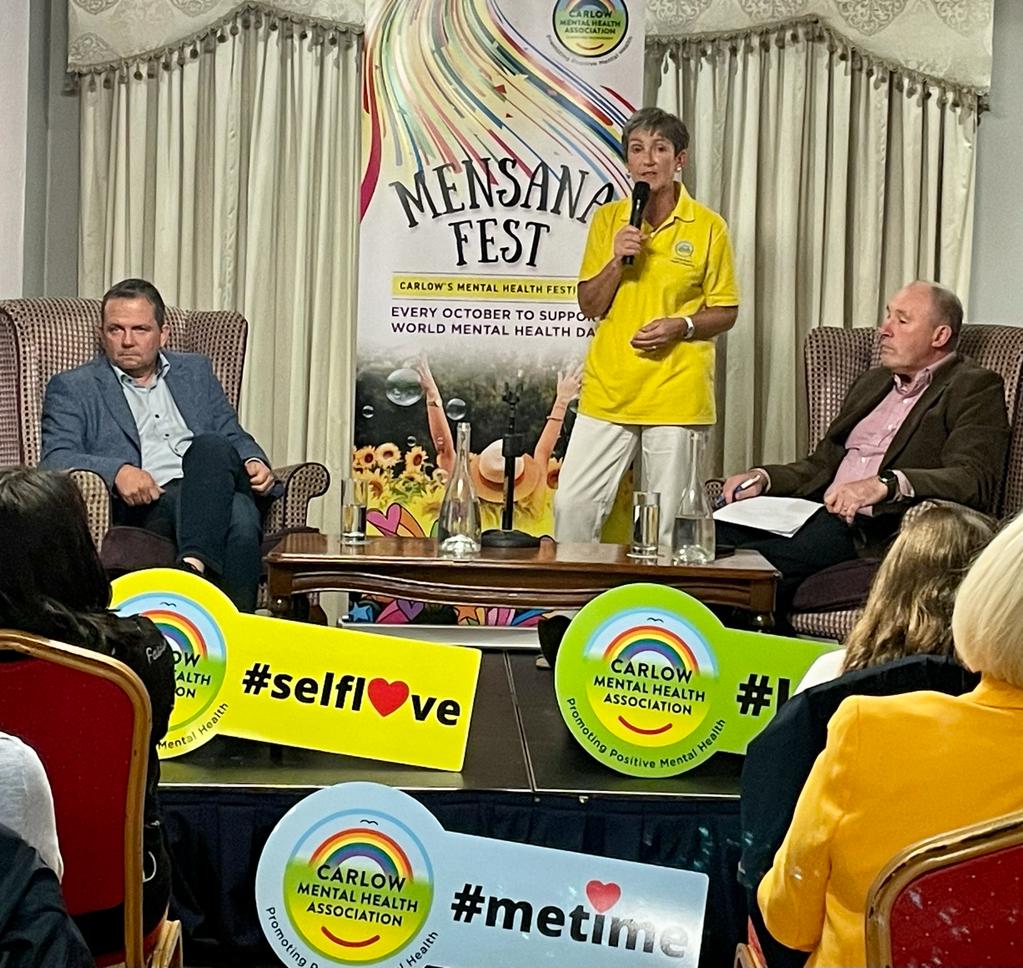 Thursday night marked the grand opening of this year's Mensana Fest, a heartwarming initiative by the Carlow Mental Health Association. The event, hosted at the elegant Woodford Dolmen Hotel, came alive with the presence of none other than Davy Fitzgerald. Renowned as an Irish hurling manager and former all-star player, Fitzgerald has transcended the boundaries of the sports arena to become a beloved RTE television personality, recognized for his roles on "Ireland's Fittest Family" and "Davy's Toughest Team."
Hosted on the night by Peter McConnon, Carlow GAA's Head of Operations, Davy,the charismatic Clare man took center stage at Mensana Fest, captivating the audience with his insights into mental health. While his prowess on the hurling field is well-documented, Fitzgerald delved into the equally crucial realm of mental well-being, emphasizing its profound impact on both teams and individuals.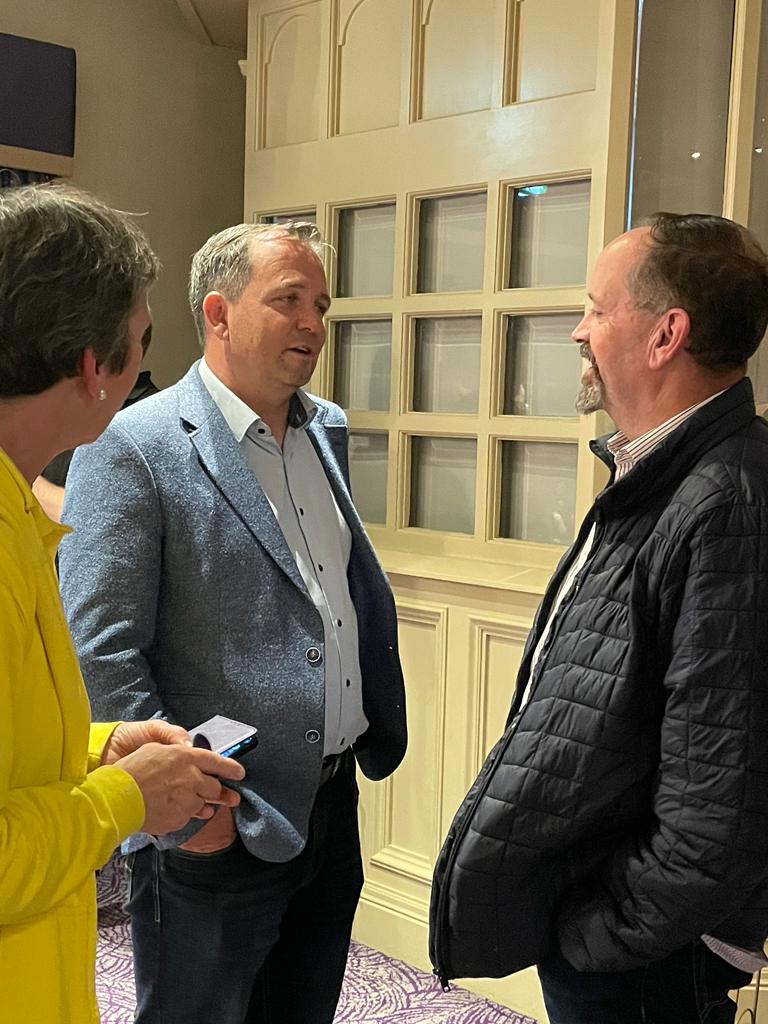 During the evening, Davy Fitzgerald offered a rare and candid glimpse into his own mental health journey. The crowd at Woodford Dolmen Hotel hung on to every word as he shared personal anecdotes, highlighting the importance of prioritizing mental health in all aspects of life.
Drawing parallels between the dynamics of sports teams and the challenges faced by individuals, Fitzgerald underscored the integral role mental health plays in fostering a resilient and successful team. His experiences as a manager and player were woven into a narrative that celebrated the power of camaraderie and emotional well-being.
In his address, Davy didn't just talk about the challenges; he offered a message of hope and resilience. Through his own journey, he illustrated that even in the most competitive and demanding environments, prioritizing mental health is not a sign of weakness but a testament to strength and wisdom.
The Carlow Mental Health Association's Mensana Fest has proven once again to be a vital platform for mental health advocacy. By bringing together influential personalities like Davy Fitzgerald, the festival not only raises awareness but also fosters a sense of community and support.
Thursday night's event with Davy Fitzgerald at Mensana Fest was not just about hurling; it was a celebration of resilience, community, and the importance of nurturing our mental well-being. As the festival unfolds, it promises to be a source of inspiration and education, leaving an indelible mark on the hearts and minds of all who attended. Davy Fitzgerald's openness and sincerity have undoubtedly added a new dimension to the conversation around mental health, making Mensana Fest a beacon of hope for all.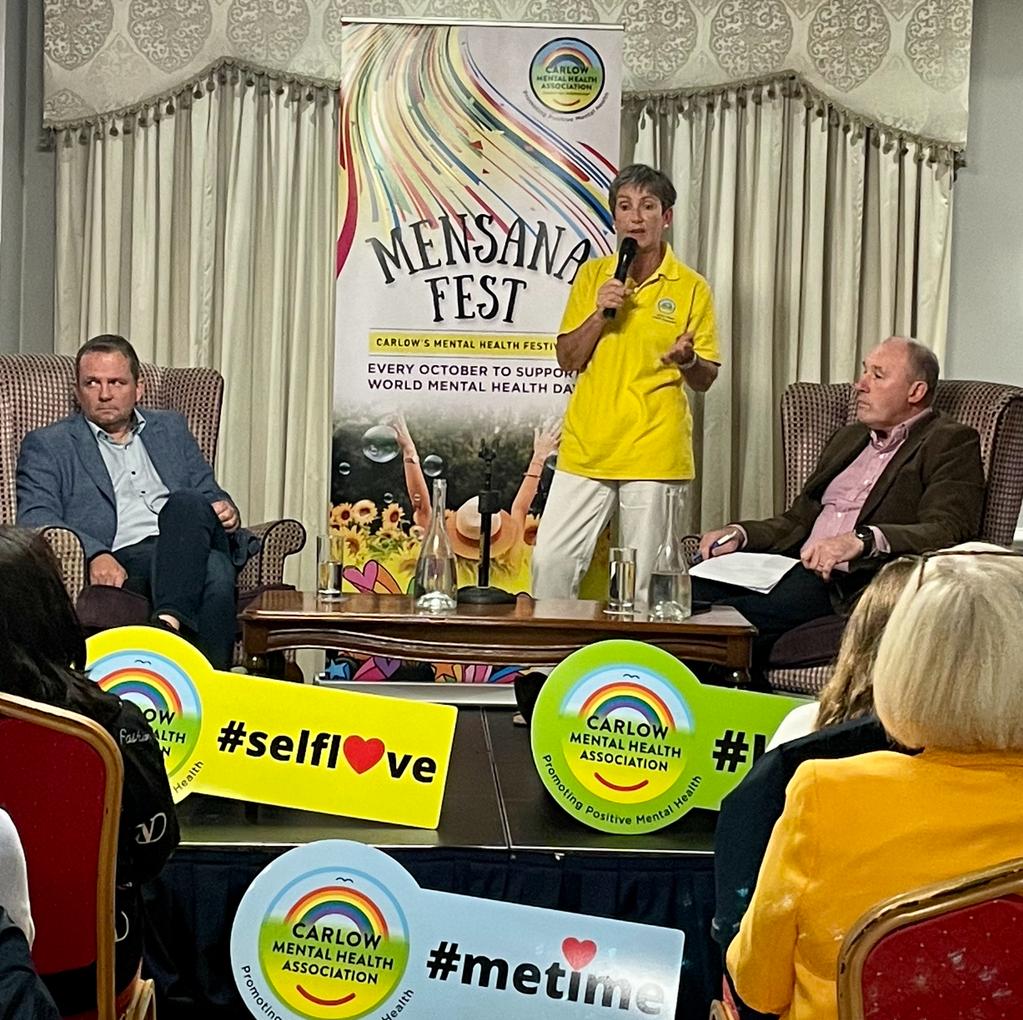 Our Chairperson Rita Kelly had a short interview that we recorded for those that did not get to attend the event on Thursday evening.
http://carlowmentalhealth.ie/wp-content/uploads/2023/10/e38c48c8-5c67-4f81-b93a-ed56d80f4e53.jpg
1020
1023
atomic
http://carlowmentalhealth.ie/wp-content/uploads/2023/09/CHMA-Header-Logo.png
atomic
2023-10-07 07:12:09
2023-10-07 07:15:58
A Night of Inspiration at Mensana Fest 2023 with Hurling Legend Davy Fitzgerald